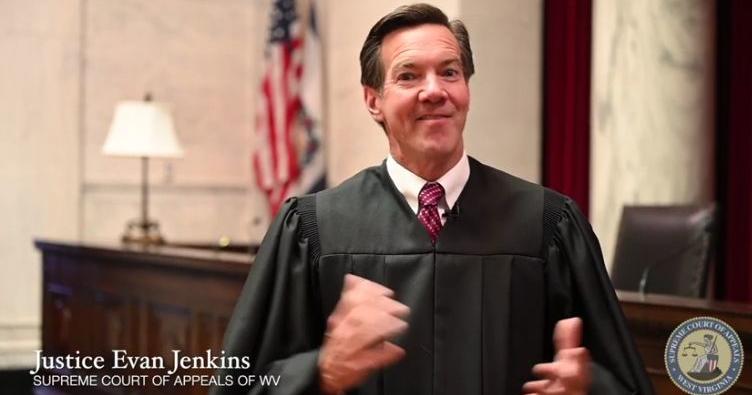 Advancing the justice system |
[ad_1]
As my year as Chief Justice of the Supreme Court of Appeals of West Virginia draws to a close, I thank everyone who has contributed to the advancement of the state judicial system in 2021. I would also like to highlight how access and service for all have been improved by the courts and the judiciary.
The West Virginia Constitution provides that "the courts of that state are open" and that "the judiciary is promptly exercised." When COVID-19 turned into a pandemic in 2020, simply closing our doors was not an option. We continued to operate courts virtually in 2021, but increasingly moved to face-to-face hearings as the year progressed. Our staff worked tirelessly to keep the courts open. In the summer of 2021, I personally visited each district court on behalf of the Supreme Court to thank our 1,500 employees and to let them know how much their work was valued.
As promised, we made sure that this work was carried out responsibly in terms of tax law. Our budget request for the Justice Department for fiscal year 2021-22 was $ 139,400,000. That was more than $ 2 million less than the budget for fiscal 2017 and less than 3 percent of the state's total revenue. The expenses remain in line with our estimate for the first six months of the financial year.
In 2021 the legislature passed a law to set up an Intermediate Court of Appeal. Judges and staff spent much of the year developing the new court's procedures and rules and determining its staff, facilities and technology needs. This preparation continues with the assistance of the three intermediate court justices appointed by Governor Jim Justice earlier this week: Thomas Scarr, Daniel Greear and Donald Nickerson Jr.
In May, the Supreme Court announced that it would add a courtesy pledge to attorneys' oath of admission to the bar. West Virginians are known for our kindness, but the court wanted to make sure that judges and attorneys remained civil even when divisive matters were decided in our courts. Lawyers are leaders in our communities and we should be role models of appropriate behavior.
In November, judges and other court staff reassembled to declare November Juror Recognition Month in West Virginia and to announce the release of a new Jury Orientation Video and updated Jurors Manual, both available on the West Virginia Judiciary website are:
http://www.courtswv.gov/public-resources/jury-information.html. Citizens in a civil society have two duties: to vote and to serve on a jury if an appeal is made. As a judicial system, it is important that we take the time to thank those who serve.
The service is a subject of the work of the judiciary. The importance of access for victims seeking protection was reinforced during the pandemic. In response to concerns, the Supreme Court launched a pilot in August 2021 that will allow victims to file domestic violence protection orders and personal security orders without going to court. Victims can also participate in virtual follow-up examinations from specific legal offices so they don't have to be in the same room with their suspected attackers. The system is now operational in Cabell, Jefferson, Kanawha, and Ohio Counties and is expected to expand in 2022.
Family treatment courts celebrated their biennial anniversary in October 2021 and look after participants in 11 counties. West Virginia also has 29 adult drug courts covering 46 counties and 17 juvenile drug courts covering 18 counties. Nine counties have veterans treatment courts in their adult drug courts.
Another notable anniversary is that the Juvenile Justice Commission celebrated its tenth anniversary. The commission was created out of tragedy and was originally intended to investigate the operations and programs of the Youth Services Department. The commission is now reviewing facilities and programs operated or mandated by the Bureau of Juvenile Services and the Department of Health and Human Resources and looking for strengths, challenges and loopholes in West Virginia juvenile justice. As the commission enters its second decade, it will continue to help the children of West Virginia thrive.
It was a unique honor and privilege to serve as Chief Justice in 2021. I know the new Chief Justice John Hutchison shares this opinion. We will continue to work with Judges Beth Walker, Tim Armstead, and Bill Wooton to advance the state's judicial system.
[ad_2]