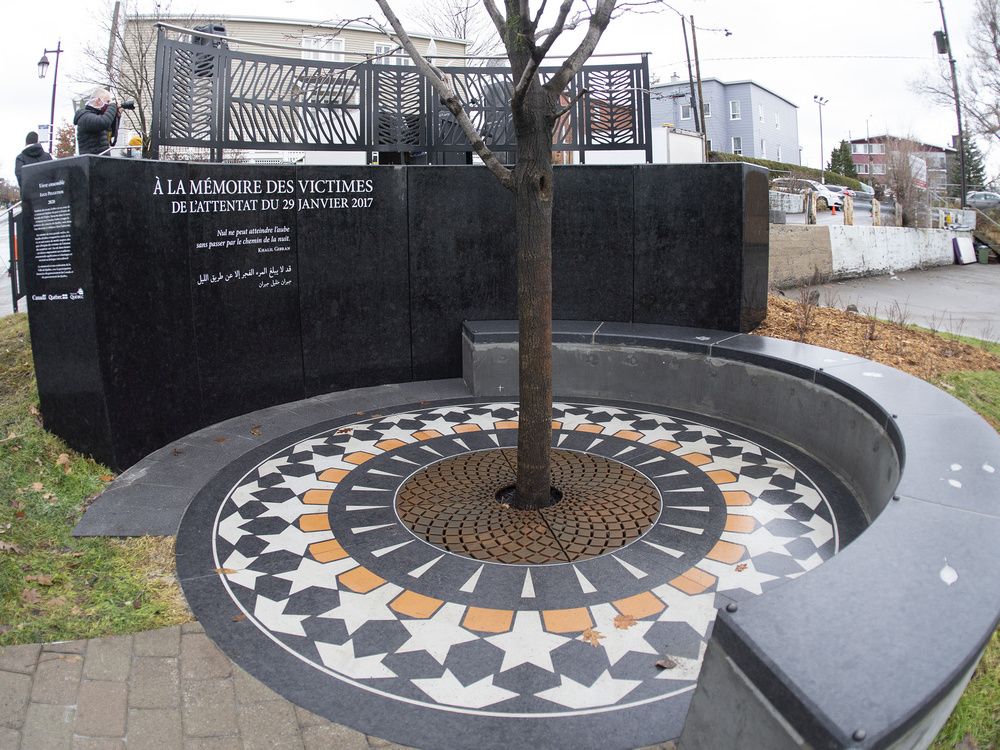 Amid mounting reports of hate crimes, the federal government has urged a $44 million investment to support victims
"We need to be able to invest in community organizations to create culturally sensitive, geographically appropriate services."
content of the article
On the same day that Statistics Canada released national figures showing an increase in reported hate crimes, the Canadian Race Relations Foundation released an interim report urging the federal government to invest $44 million to help resolve it to contribute to the problem.
content of the article
That support, says CRRF executive director Mohammed Hashim, would create a national fund for community organizations to help victims of hate.
"It's not a lot of money," he says, "but it would push the system in a direction where we start looking at how hate is dealt with, not just how much money hate crime units get for the police, but how much they will get locally, hear from community organizations and communities, how they experience hate and what support they need, and start working.
"We need to be able to invest in community organizations to create culturally sensitive and geographically appropriate services," he adds. "We should start with that and see how we can expand it.
content of the article
Because ultimately, he says, "We are not judged by our judgments or the number of thoughts and prayers we have, but by how we actually help people heal and find justice.
"I'm sick of the thoughts and prayers."
Founded in 1996 as Crown Corporation, CRRF's mission is to facilitate the development, sharing and application of knowledge and expertise to help eliminate racial discrimination in Canada.
Statistics Canada reported a 27 percent increase in reported hate crimes in 2021, rising to 3,360 from 2,646 in 2020. The 2020 figure, meanwhile, represented a 36 percent increase over the 2019 total.
Of the 1,723 reported hate crimes motivated by race or ethnicity, 642, or more than a third, targeted members of black communities, a six percent increase from 2020 figures.
content of the article
Arab or West Asian communities saw a 46 percent increase in reported hate crimes last year, from 126 to 184.
Almost 900 hate crimes were religiously motivated, with more than half targeting Jews. Additionally, last year, 423 reports of hate crimes were motivated by sexual orientation, a 64 percent increase from 2020.
The Ottawa Police Service recently released its latest semi-annual hate crime figures, noting a six percent increase in reports of hate crimes in the first six months of 2022. OPS has indicted 21 people on 74 counts of various hate and prejudice allegations. motivated crimes this year.
But with an estimated 80 percent of hate crimes going unreported, Hashim says publications like StatCan paint an incomplete picture. For this reason, the CRRF decided to simultaneously publish its interim report entitled Reimagining a path to support all Canadians: A Review of Services for Victims of Hate in Canada. The report is based on a study conducted by PricewaterhouseCoopers of the state of support services in Canada and elsewhere. It focuses on aspects such as service access and delivery, the actual services offered, and recommends ways to fill gaps in the system. The CRRF hopes the government will include its recommendations in the forthcoming National Action Plan to Combat Hate announced in March.
content of the article
The report also identifies factors contributing to a rise in hate crimes, including the COVID-19 pandemic which, by isolating people from their usual connections, contributed to a 19 percent increase in online interaction with far-right content during the lockdown .
According to Hashim, there are more than 75 instant messaging platforms, many of which spread hatred. Even if legislation could effectively combat such hate mongers and shut down an objectionable website, it would only take users about 20 seconds to find another.
"We drink from a fire hose when it comes to online hate," he says.
He believes toxicity creates more problems.
"I think people who look for civility in society quickly lose faith. Boundaries have shifted and we all kind of expect the worst from society. And when we do that, we lose confidence both in our collective capacity and in our governments' ability to deal with it, and in our democratic values ​​and institutions. I feel very connected to Canada's future history to improve it, but how do you build institutions when people have lost faith in them? That creates a democratic crisis."
The CRRF would like the $44 million to be made available annually. It also recommends up to $8 million annually for municipalities and community organizations to mobilize emergency response to mass violence, and a Victim Support Center.
"I was in Quebec City the day after the mosque shooting," says Hashim. "I saw bloody carpets and bullet holes. I've seen these people suffer and are still suffering today and we need to be able to show up for more people."