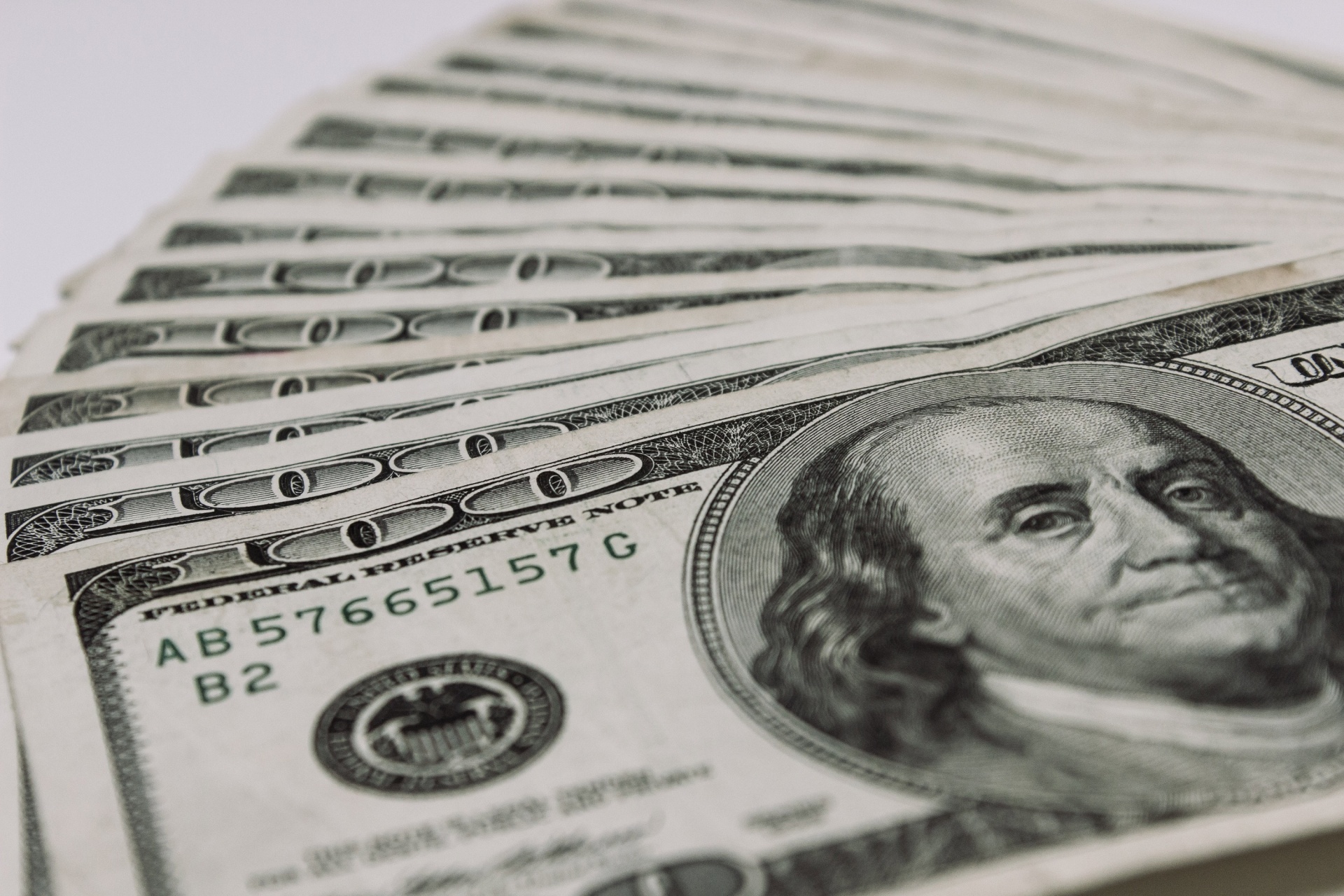 Bryan's proposed budget is lower than last year, but anticipates revenue growth
Gov. Albert Bryan Jr. on Tuesday sent his proposed fiscal 2023-2024 executive budget to the Legislature and issued a press release saying projections show increases in the five primary income tax categories used to collect revenue; corporate income tax; property tax; gross receipts tax; and consumption tax.
The proposed executive budget, which by law must be balanced, is $919,493,992 in general appropriations for fiscal year 2023 and $921,636,078 in general appropriations for fiscal year 2024. The total operating budget, including allocated, unallocated and federal funds, is $1,333,735,753 $ and $1,325,418,495 for fiscal years 2023 and 2024, respectively.
Those totals are about $200 million per year less than Bryan proposed last year for fiscal years 2022 and 2023. (See: Bryan Budget calls for higher revenue, pay rises for government employees)
In May 2021, the Office of Management and Budget proposed a general fund budget of $963 million and a total budget of $1.4 billion for fiscal 2022 and a general fund budget of $976 million and a total budget of 1, $5 billion for fiscal 2023.
But the House press release notes that if approved, it would represent an overall budget increase of almost 20 percent over the $1.2 billion fiscal year 2021 executive budget. And according to Government House, the budget will include up to 30 percent budget increases in several departments, including motor vehicles, human services and agriculture.
The 2021 budget presented in June 2020 was severely restricted due to the massive impact of the COVID-19 pandemic on the territory's economy and thus on tax revenues. (See: Revenue cuts mean sharp government spending restraints this year and next.) It bounced back the following year, partly due to federal relief and the resumption of tourist travel to the area.
"We have again submitted a two-year budget. We believe planning is essential and it's good to give lawmakers a glimpse of what we have ahead of us," Bryan said during Tuesday's weekly briefing at Government House.
"We're nearing a point here where we're stronger than ever, but we have to make sure we don't tip over to that point where we're causing so much spending for our government that we can't handle it once we have the COVID." recovery and spending from the hurricane have overcome," Governor Bryan said. "We need a manageable budget so we never have to go through that 8 percent cut or layoffs or anything like that again.
"While we are very optimistic about our future, managing our financial future ensures we do so in a responsible manner," said Bryan.
Some of the highlights of the Executive Budget for FY2023-2024 are:
• More than $16 million in pay rises for government employees.
• Funded more than 1,200 new and vacant positions across all agencies for FY2023.
• $2 million to fund the Office of Disaster Recovery.
• $225,000 for continued support of the Office of Gun Violence Prevention.
• $1.8 million to expand the GVI Financial Fellows internship program.
• Full integration of the rescue personnel from the Ministry of Health into the VI fire brigade.
• An additional $2 million to fund the judiciary for raises.
• $25 million in fiscal years 2023 and 2024 in retrospective wages owed to retirees.
• $5 million paid into the Rainy-Day Fund to continue to build cash reserves for potential future downturns.
It also has $5 million in the Transportation Trust Fund to enable road maintenance, which is the purpose of the fund.
Bryan said his executive budget proposal would also include legislation approving adult-use cannabis to create an additional revenue stream. He said he plans to call the Legislature into a special session to consider the Adult-Use Cannabis Act and will give lawmakers enough time to consider the proposed measure.
"We have a $40 million funding gap this year that we need to fill with different types of funding. We need to get this going," Bryan said. "Don't listen to them when they tell you about medicinal cannabis. Medicinal cannabis use costs us money; it doesn't make us a dime. We don't tax it because it's a drug. We need to get this bill moving. It's been three years now, get it through the legislature so we can get some money going.
Bryan described the proposed budget as "framing our financial future," meaning we need to look both into the future and the present at what will happen and what we need to survive.
"One day all federal money is going to stop and we have to figure out how to make this economy more profitable," Bryan said. "That's why I make trips to Boston, DC, New York, wherever I need to go to bring about economic recovery and bring new economic dollars into the territory."