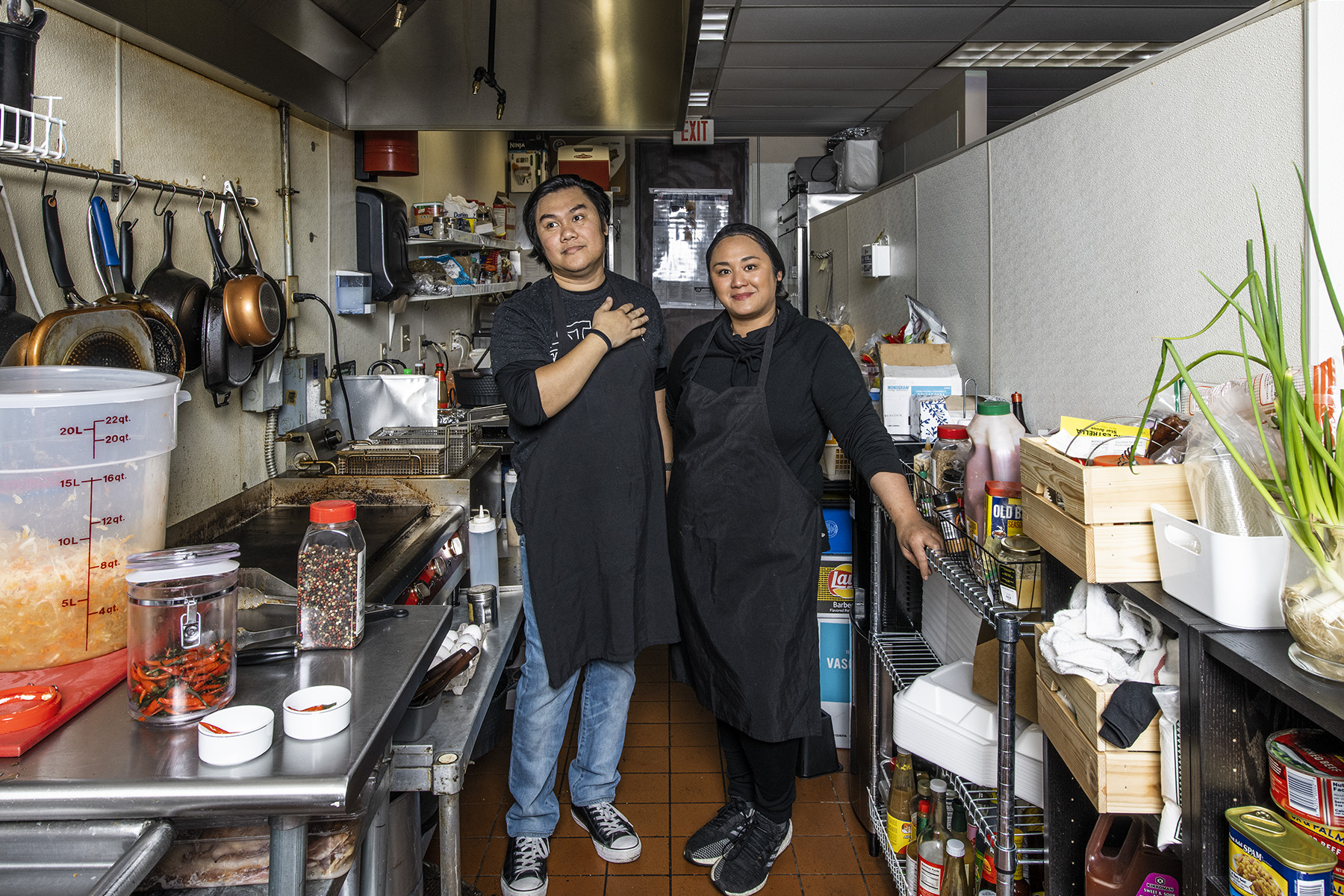 Dallas' only brick and mortar Filipino restaurant is launching a GoFundMe to stay open
Candy Ramos and Jay Gersan Jr., the couple behind tiny Marie's Kitchen, announced in an Instagram post yesterday they got one. started GoFundMe campaign trying to keep their fragile businesses afloat.
Located near 635 in North Dallas, the secluded deli is in a corporate park that feels like a modern ghost town as employees work from home.
Before it all dried up, however, Marie's Kitchen quickly expanded its visibility. Was featured in D magazine as part of a community of vibrant Filipino pop-ups, the restaurant was highlighted on NBC5 News as a vendor in the first ever Philippine Food Festival Dallas, which brought flocks to the Four Corner Brewery in early March.
At that time the guests called for Marie's silo plates (the traditional Filipino breakfast dish consisting of a protein, fried garlic rice and eggs) and daily Filipino specials. By April 21st, the morning they released their GoFundMe, they had only sold two breakfast rolls.
Ramos went through the Small Business Association government-sponsored loan application process but was denied; a customer gave her a lead on a women-owned company loan that she followed up but received no response. For the SBA loan, they needed tax returns and salary slips. But she has no pay slip to offer: "It's just me and my husband." And from 2018 onwards, she will not have any additional tax payments. "I'm such a young company," she says.
"They don't need us," she says of the larger size she envisions SBA loans to be. And so a business that was already hard to see now feels superfluous.
And yet they fill a niche. Marie's Kitchen creates a daily menu of family take away meals on the roadside ($ 35, serves three to four people). For these, she prepares labor-intensive Filipino specialties, sometimes accompanied by steamed puto, tiny cakes made from fermented rice that she grinds and soaks overnight to get the perfect seaweed and draw. fluffy pandesal rolls that you mix, shape and bake yourself.
Ramos prepares about a dozen meals a day, but things are unpredictable. "Because sometimes there is a day that is very busy for us and that day covers us for the week." By busy she means maybe 10 family dinners. "That will do me good if they all buy [a] Family dinner, "she says. But sometimes customers ask for a la carte options from the larger meal. Sometimes someone will ask if they can order the meal, but maybe for Friday. And Ramos says yes. She saves a serving to prepare a meal for that person that day. "I'm trying to adapt," she says. "That helps us a bit." Ramos says the family's meals sold well in the first few weeks; now the rate has slowed, sometimes to just one meal a day. She understands, she says. Everyone is in a difficult situation. "Many are losing their jobs"
Ramos estimates that the GoFundMe goal of $ 30,000 would allow them to work for four, maybe five months.
They are considering selling inventory items as groceries and offering delivery when it is only Ramos and Gersan. "We run a deli – just me and him – and we can't afford to hire someone else."
But she says: "We will try to do everything we can – until we can no longer do it."