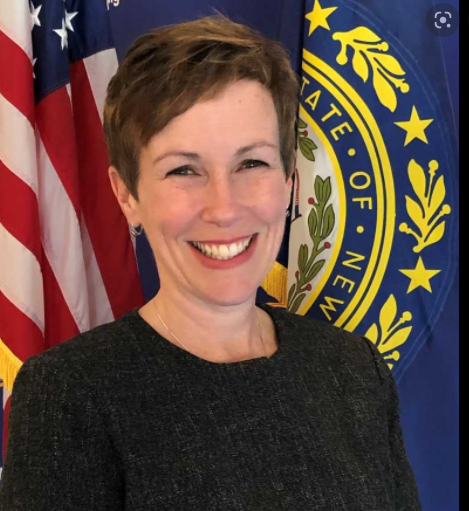 Dianne Martin heads the administrative department of the courts
The New Hampshire Judicial Branch announces that Dianne Martin of Deerfield has assumed the position of Director of the Administrative Office of the Courts (AOC). Today is your first day in this post.
Prior to entering justice, Martin served as chair of the New Hampshire Public Utilities Commission (PUC), which she directed until the most recent establishment of the state's Department of Energy. She previously held several positions in the Justice Department, most recently as Associate Attorney General and Chief of Staff, as well as a nationwide procurement specialist. She has also litigated at all levels of the New Hampshire Court System. Martin previously served as General Counsel for the New Hampshire Division for Juvenile Justice and in-house victim attorney at Concord Circuit Court.
Martin graduated from Saint Anselm College in 1996 with a Bachelor of Arts. She received her doctorate in law from Boston College Law School in 2002.
"Dianne is particularly well prepared to lead the administrative office of the courts," said Gordon J. MacDonald, chief justice of the New Hampshire Supreme Court. "Her extensive experience as a senior executive in state government and her in-depth knowledge will be of great benefit to the judiciary if we move forward in implementing strategic initiatives to better serve the public. "
"I am honored to join the Justice Department and the Courts Administration Office," said Dianne Martin. "As director of the AOC, I am delighted to be supporting the critical work of bringing New Hampshire citizens access to justice."
Martin succeeds Christopher Keating, who left his position earlier this year after being confirmed as a district court judge. The Administrative Bureau of Courts assists the New Hampshire uniform judicial system in its constitutional responsibility for the administration of justice. The AOC is responsible for the judicial authorities' nationwide functions in the areas of examination, communications, facilities, taxation, law, human resources, information technology and security.