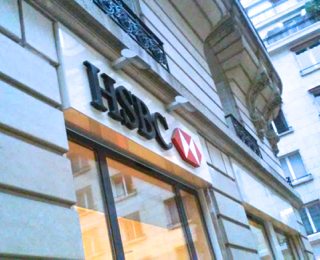 HSBC and Biz2Credit cooperate on the SME loan service
HSBC Bank USA, NA, Part of HSBC group, has a partnership with Biz2Credit to give SMEs faster and easier access when applying for corporate finance.
According to a release from Biz2Credit, the service is part of the HSBC Fusion service offering. The bank uses Biz2Credit's "Biz2X Platform" to speed up loan application approval for small businesses. The Biz2X technology is also designed to reduce the risk in the bank's loan portfolio.
HSBC Fusion is a business owner service that brings business and personal banking together. The service provides a single point of access through which HSBC customers can manage both their personal and business finances. HSBC Fusion will be launched in December 2020.
"Small businesses are central to the US economy and are a major contributor to our thriving communities across the country," said Shaun McDougall, Head of Private Customers at HSBC Bank USA. "By leveraging Biz2Credit's Biz2X platform, HSBC Fusion offers our small bank customers a straightforward and efficient loan process that allows them to spend more time running their businesses without worrying about getting a loan be or not. "
The Biz2X platform's credit decision engine enables a faster lending process and the ability to automatically approve a loan of up to $ 100,000.
"Our partnership with HSBC Fusion opens up the flow of capital for small business owners. With this offer we are helping entrepreneurs improve their finances, save time and get quick and easy access to capital, "said Rohit Arora, CEO of Biz2Credit and Biz2X. "For Biz2Credit this is a further step in the global growth of our Biz2X platform."