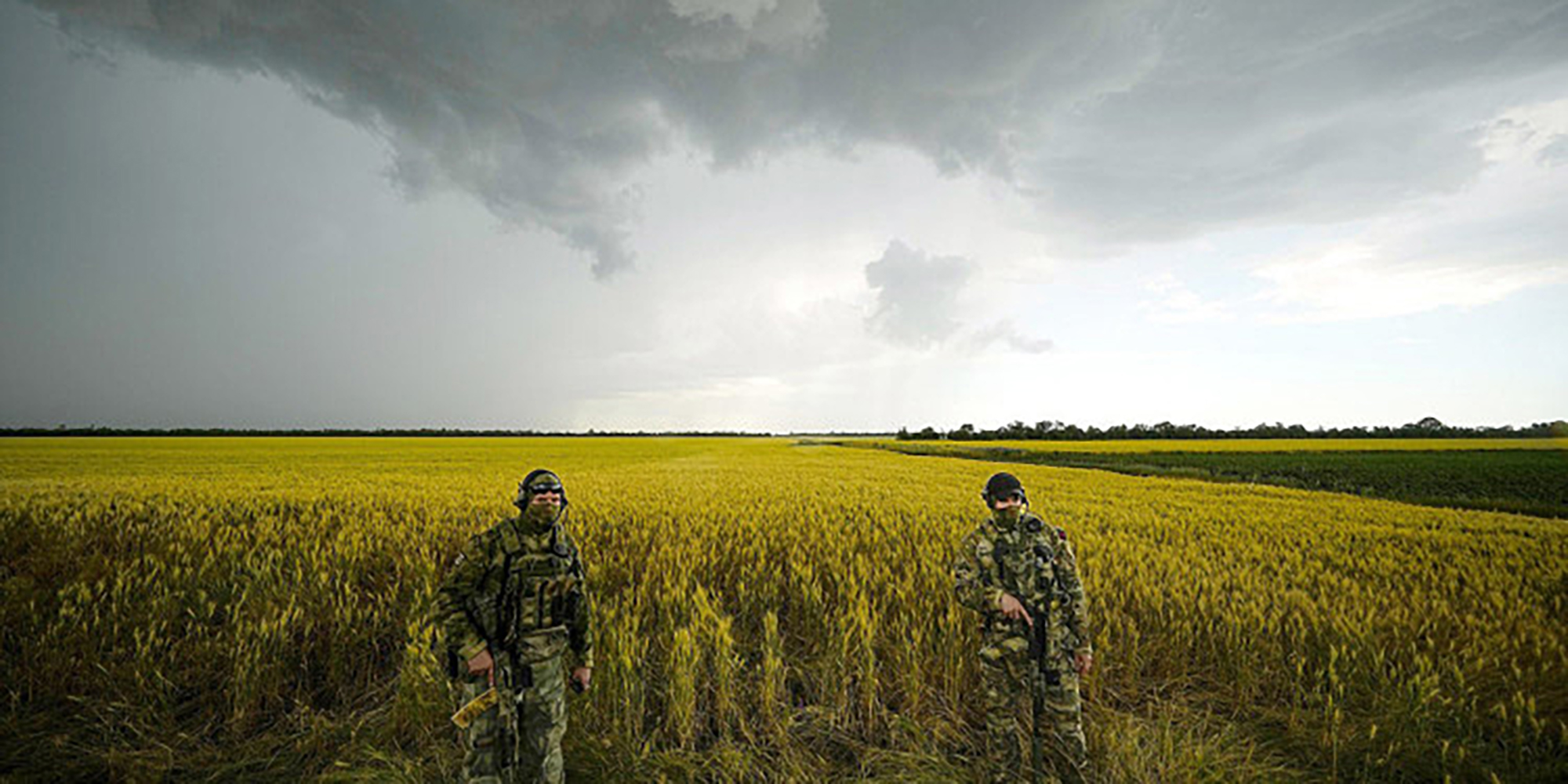 Indo-Pacific Geopolitics Newsletter 07/24/2022 | foreign letter
RADAR SWEEP Geopolitics Newsletter – May 17-24 July 2022 RUSSIA AGREES TO ALLOW UKRAINE TO EXPORT GRAIN June 22 Russia
Geopolitics Newsletter – 17-24 July 2022
RUSSIA AGREES TO ALLOW UKRAINE TO EXPORT GRAIN
On June 22, Russia and Ukraine reached an agreement that would allow Ukraine to export fertilizers, grain and other exports from the Black Sea ports of Odessa, Yuzhne and Chornomorsk. Ukrainian ships are allowed to leave the mined ports following routes established by the Ukrainian Navy, and Russia has agreed not to attack the ships or facilities directly involved in these transports. The Ukrainians will disembark the goods in Istanbul, and the ships will be inspected by a joint command center of Ukrainian, Russian, Turkish and UN officials to ensure they are not bringing arms back to Ukraine. Russia will also export grain and fertilizers from its ports. The Turkey-UN brokered deal will last 120 days, but the UN is hoping for rolling extensions after it expires.
While all parties have worked for months on an export deal, it has long been considered impossible. Ukraine feared that demining the Black Sea ports for exporting grain would allow Russia to attack, while Russia feared the grain ships would bring advanced weapons back to Ukraine. Russia also sees the blockade and the resulting global food crisis as an easy way to scapegoat Western sanctions for the suffering of others, although Western sanctions do not affect Russian food exports. The deal was made possible by independent UN-Turkey monitoring of the returning ships and assurances that private Western companies would insure Russian exports.
While this deal will not drastically reduce global wheat prices in the short term, in the medium term it will likely help starving countries if it lasts. Ukraine will likely be able to export all 20 million tons of stored grain, increasing domestic storage capacity for current crops. Combined with fertilizer exports, this should directly strengthen global food supply in the medium term and indirectly in the long term, as more countries can grow with exported fertilizer. However, the deal could easily fall apart if Russia attacks Ukrainian ships or port facilities, a real possibility.
Indo-Pacific Geopolitics
Chinese and Indian armies held talks over disputed border region – July 17
Chinese and Indian army commanders met to discuss the line of effective control in the disputed region of East Ladakh along the two countries' shared border. After the deadly clashes in 2020, both sides sought to ease tensions and defuse at various points of friction in the region. A breakthrough is unlikely in the short term, but continued talks could lead to a gradual de-escalation. Continue reading.
Sri Lankan Parliament elected new President after mass protests – July 20th
Sri Lanka's Parliament has elected former Prime Minister and Acting President Ranil Wickremesinghe as the new President after former President Gotabaya Rajapaksa resigned amid mass protests. President Wickremesinghe will likely focus on restoring unity and ending mass protests through economic reforms. However, he faces an uphill battle in the coming months. As a member of the old political elite, he is unpopular with protesters seeking sweeping change in the political establishment. Continue reading.
Atlantic Council visit to Taiwan – July 21
The Atlantic Council concluded a week-long visit to Taiwan to discuss regional policy issues. The American delegation, led by former US Secretary of Defense Mark Esper, focused on countering Chinese pressure to develop Taiwan's cooperation with the West and ensure the security of Taiwan's semiconductor industry. Developing closer ties is crucial for Taiwanese and Western security, but is likely to anger China even more. Continue reading.
Vietnam to host Vietnam-Korea Cooperation Forum – June 22
Hanoi hosted the Vietnam-Korea Cooperation Forum this weekend. The aim of the conference, which was attended by over 5,000 companies, was to promote Vietnamese culture, image and business among international investors. Growth and investment will likely focus on developing industries in both countries to foster sustained economic growth and future progress. Continue reading.
diplomacy
Foreign Affairs Council to discuss war in Ukraine – July 18
The EU's Foreign Affairs Council met to discuss ways to address global food insecurity resulting from the Russian invasion of Ukraine. The meeting comes at a time when Moscow continues to block Ukrainian Black Sea ports. Continue reading.
EU-Azerbaijan Cooperation Council meets in Brussels on 19 July
The EU has been looking for alternative sources of oil and gas to reduce its dependence on Russian energy. The development of the energy partnership between the EU and Azerbaijan is taking place simultaneously with the EU mediation in the Nagorno-Karabakh conflict. Continue reading.
US Undersecretary of State visits Namibia for energy talks – 21 July
The US Undersecretary for Civil Security, Democracy and Human Rights arrived in Namibia to discuss the recent oil discovery off the country's coast. The Secretary of State's visit came after President Biden banned Russian oil imports. Continue reading.
National security
Russia, Iran and Turkey held a trilateral meeting – July 19
Russian President Vladimir Putin met his Turkish and Iranian counterparts in Iran this week. He urged buying Iranian combat drones to rebuild Russia's dwindling supplies and increase his army's capabilities in Ukraine to counter new advanced Western weapons systems. Continue reading.
Finance, business and technology
Global inflation – opposition rally in Togo – 17 July
Togo's opposition coalition protested against rising inflation rates. While the Central Bank of West African States, the bank that sets monetary policy for Togo, is likely to raise interest rates, the Togolese government is unlikely to make any significant policy changes. Continue reading.
Infrastructure Development – ​​Ghana started repairs on Ofankor-Nsawam Road – July 20th
Ghana began repairing the Ofankor-Nsawam Road, a road vital for Ghana's exports to nearby landlocked countries such as Burkina Faso, Mali and Niger. The $42 million rehabilitation project poses risks to Ghana's long-term financial health. Continue reading.
South American Economics – MERCOSUR convened in Paraguay – July 21
MERCOSUR, South America's main economic bloc made up of Argentina, Brazil, Paraguay and Uruguay, came together to discuss a proposed free trade agreement between Uruguay and China. The bloc's high shared external tariff has divided members and slowed external agreements to expand the bloc's economic reach. Uruguay's fouling of negotiations with China underscores both internal divisions and China's growing influence and ties to the region. Continue reading.
company
US President Biden tested positive for COVID-19 on July 21
US President Joseph Biden tested positive for COVID-19 this week. Initial concerns about his possible condition given his age were quickly allayed when doctors said he had mild symptoms and was recovering. Continue reading. [EXTERNAL]
China COVID – Macau eased some COVID-19 lockdown measures – July 22
Macau has eased some COVID-19 restrictions following a prolonged lockdown enforced as part of the Chinese government's zero-COVID policy. The lockdown has hurt Macau's economy in the short term, but the casino industry will most likely bounce back. Continue reading.
Surroundings
Sustainability – UK – Farnborough International Airshow – 18 July
The UK's Farnborough International Airshow showcased the most advanced aircraft in commercial and military aviation with sustainability as the main theme. Continue reading
Colombian Oil – New Colombian legislation takes office – July 20th
Newly elected members of the Colombian Congress will take office and have shown their support for President Gabriel Petro. Petro has expressed a desire to replace the board of state oil company Ectopetrol with environmentalists and eventually end fossil fuel production in the country. Expect the move to alienate the Colombian Conservative Party and weaken Petro's coalition. Continue reading.
Climate Change – UNFCCC Latin America and Caribbean Climate Week complete – 22 July
The United Nations Framework Convention on Climate Change (UNFCCC) Climate Week 2022 for Latin America and the Caribbean has come to an end. States drew attention to key issues such as deforestation, climate change and environmental degradation. Expect Brazil's stance on climate change at COP27 in Egypt to depend heavily on the upcoming elections. Continue reading.
Congress on Transnational Cooperation – African Protected Areas ends – 23 July
The first African Protected Areas Congress ended on Saturday. Over 2,000 delegates from across the continent attended, with discussions focused on increasing biodiversity and efforts to protect nature alongside growing development. Given the scarce financial resources and the desire for economic growth, this is likely to be difficult in the long term. Continue reading.
NEXT WEEK
INDO-PACIFIC – Droupadi Murmu is sworn in 15thth President of India – July 25th
Murmu will be sworn in after former President Kovind's term expires on Sunday. Here.
ECONOMY – Switzerland releases oil reserves to solve supply shortages – July 25th
Switzerland is freeing up oil reserves to ease the ongoing European energy crisis. Here.
TECHNOLOGY – India to start auctioning its 5G network – 26 July
India will start auctioning off parts of its 5G to allow companies to broadcast it over the network. Here.
SECURITY – Shanghai Cooperation Organization meeting – July 27
The foreign ministers of the countries of the Shanghai Cooperation Organization are meeting in Uzbekistan. Here.
Contributions by: Wescott Yeaw, Alex Avaneszadeh, Simran Sharma, Marcos Wilson, Connor Elliott, Htet Thadar Aung, Kyle Rose, Ali Slimi, and Andrew Alipui