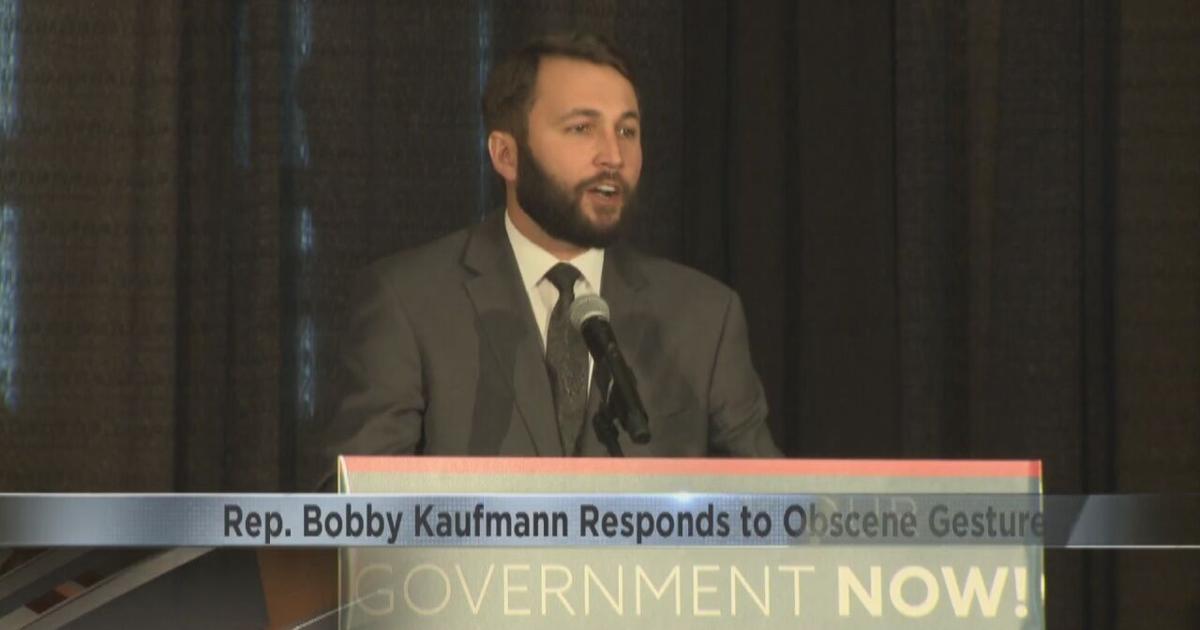 Iowan legislature shuts down "gun-hungry, libertarian, over-regulatory, civil-rights-violating tyrants" in federal government | top stories
DES MOINES, Iowa (KWWL) — The Iowa lawmaker, who made national news after making an obscene gesture to the federal government, said he has done what people already thought about the federal government's overreach with mandates, regulations and inflation .
Republican Rep. Bobby Kaufmann of Wilton spoke Tuesday at the State Assembly meeting in the Capitol.
Kaufmann told KWWL he channels frustrations from his constituents and from people in the room.
"I've had people who emailed me sharing the concerns I had about the government, which is about open borders, rampant crime and runaway inflation, and when you talk about people's wallets "When you're talking about their wallets and their purses, their livelihoods, their safety, their safety, sometimes you have to say things that are kind of uncomfortable," Kaufmann said.
KWWL asked what the reaction to his gesture was.
"A vast majority of people came forward from across the state and across my district — non-political people, Republicans, Democrats, Independents, who said, 'Thank you for saying exactly what we wanted to say '" said Kaufman.
Kaufmann is one of the sponsors of HF 2067, which would prevent employers from requiring vaccinations as a condition of employment.
The Supreme Court's recent ruling — staying the implementation of OSHA regulation for a vaccination order for employers with more than 100 employees — has brought clarity to lawmakers, he said.
"And that's a very real threat that the federal government is screwing up yet again, and luckily the Supreme Court was helpful in giving us some clarity.
Kaufmann says one of the biggest issues he sees with the federal government affecting Iowans is current inflation and the value of the dollar.
"This big question mark has serious implications for things like mental health services, education, for every government service that we're charged with providing, we have this huge question mark, 'Will the federal government stop printing money? ' and 'Is the dollar we spend today worth the same tomorrow?' to which the answer is 'no,' Kaufmann said.
Kaufmann received criticism from his own party for his gesture on Tuesday.
Republican Bob Vander Plaats tweeted: "This isn't leadership. And it's not a way to win a debate."
"I would definitely not consider Bob Vander Plaats as the local party leader. In fact, I would consider him a defendant," Kaufmann said.
Kaufmann's father, Jeff Kaufmann, chairs the board Republican Party of Iowa. Last week, he chastised US Senate nominee Abby Finkenauer for using "foul" language in her tweets.
"I'm not responsible for what he says," said the younger merchant, "nor is he responsible for what I say, and I stand by every single word I said or every gesture made I've done."