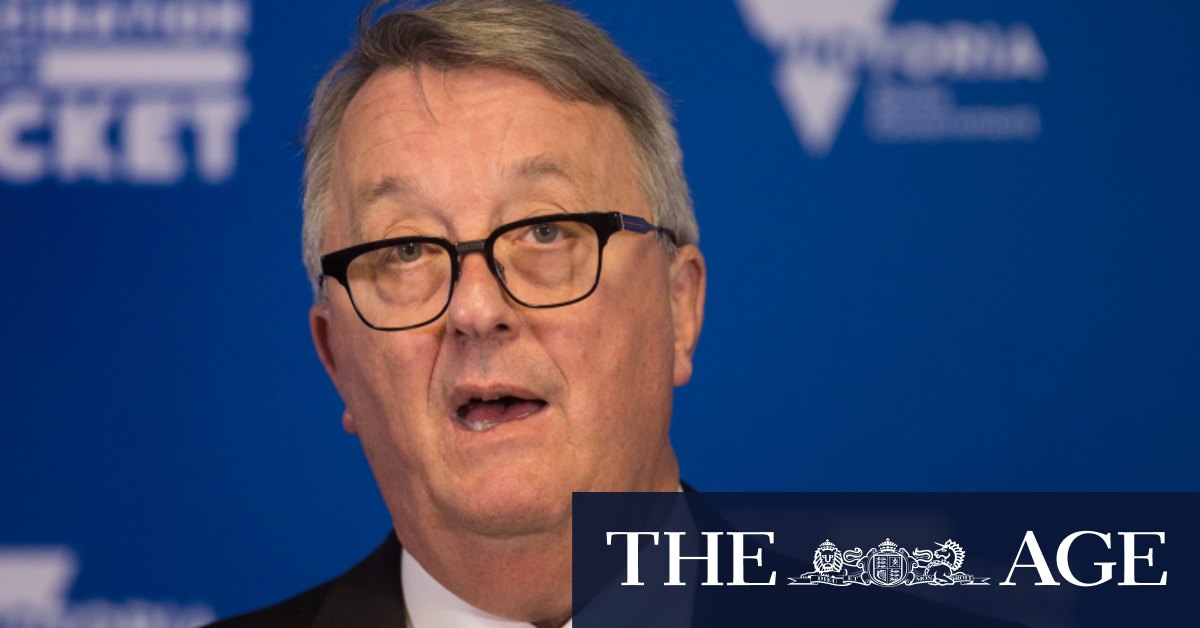 Martin Foley accuses the Morrison government of neglecting hospitals
"We're talking about hospitals that don't have beds to accommodate people with acute injuries and acute illnesses. We have a terrible and dire situation that is unprecedented."
Loading
Wilson, who called for an urgent health summit to resolve the issue, said Victoria was dangerously close to an "inquiry situation in Mid-Staffordshire", citing an infamous crisis at a UK Midlands hospital that has left hundreds of patients over more than two years died due to poor conditions. He said staff were leaving hospitals in droves and he feared for the safety of patients.
"Right now we're just moving the deckchairs around on the Titanic," he said.
Asked at a news conference Thursday if he had spoken to Wilson, Foley said he had not but thanked him for his "extraordinary service."
Foley also declined to be told if he had read a report into the state's crisis-hit Triple 0 service six weeks after his surrender, saying it was in the hands of Victorian Ambulance Services Minister Jaclyn Symes.
Loading
Former police chief Graham Ashton's report, which was handed to the Government in March, was prompted by a spate of deaths linked to Triple-0 delays.
"That report was presented to the Secretary of State for Ambulance Services and I certainly had a hand in representing the health case as part of it," Foley said.
Victoria is participating in a global race to attract experienced doctors and nurses to help ease the severe staffing shortage that has been crippling hospitals and prepare for possible COVID-19 waves in the future.
Asked what the government is doing to support staff, Foley cited a $12 billion budget investment, including a plan to train or hire up to 7,000 new healthcare workers, mostly nurses, to help the overburdened health care workforce and repair the state's emergency medical service system.
However, Foley warned that it could take up to 18 months for some international health workers to be on site at hospitals due to long delays in getting approvals from immigration authorities and the Australian Health Practitioner Regulation Agency.
Foley described the situation in Victorian hospitals as "simply unsustainable" and said part of the reason health services were under so much pressure was because people couldn't get to GPs in time.
"We know whoever becomes the next federal health secretary will have no choice but to sit down with states and come to an agreement that maintains primary care."
He said this has led to an increase in the number of people flocking to hospital emergency rooms for treatment and an increase in the number of people calling ambulances for non-emergencies after treatment was delayed.