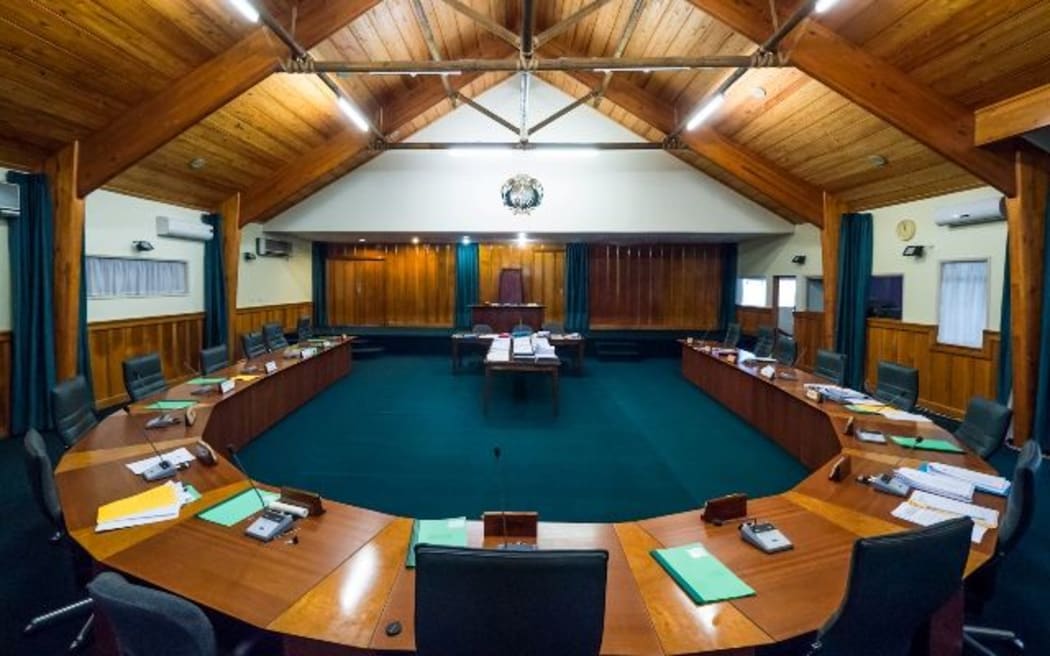 Pacific news in brief for September 26th
Nauru elects new parliament
Nauru President Lionel Aingimea is among the MPs re-elected in the weekend's election.
However, unofficial results show that two former presidents, Baron Waqa and Ludwig Scotty, failed to win any of the 19 contested seats.
Marcus Stephen, another former president, also retained his seat.
In the Yaren constituency, the two seats went to Ms. Charmaine Scotty and Isabella Dageago.
Bill proposes pay rise for American Samoa leaders
A new law was passed in the American Samoa Senate that would increase the governor's salary by 25 percent to $150,000.
The lieutenant governor would get $140,000 instead of $85,000 if the law passes.
The effective date of the new bill is January 2025 – when a new government takes office after the gubernatorial election in November 2024.
It's not clear if the Senate or House of Representatives will have time to pass it in this session, as the session ends late next week ahead of the interim deadlines.
New residency option in New Zealand for Samoan seafarers
Eventually, Samoan seafarers selected to work aboard ships in New Zealand may apply for permanent residency as part of their terms of employment.
TV1 SAMOA reported that the chief executive officer of Samoa Shipping Services confirmed 15 seafarers have been selected to work for KiwiRail, which operates ferries between New Zealand's two main islands.
Lautimu'ia Uelese Va'ai said initially six would leave within a month if all their paperwork was complete.
He said the remaining nine would follow once travel arrangements were complete.
Lautimu'ia added that all seafarers would be given the chance to apply for a three-year visa if all goes well in the first 12 months.
"They are then entitled to permanent residency in New Zealand," he said.
Most seafarers working in other countries only get short-term contracts before returning home.
Earthquake experts leave American Samoa
A team from the US Geological Survey and the Pacific Tsunami Warning Center return to Hawaii as earthquakes subside in American Samoa's Manu'a Islands.
Since July 26, numerous earthquakes related to the Ta'u Island underwater volcano have been reported in the area.
The team said it intends to install permanent seismometers to continue to remotely monitor volcanic activity.
The volcanologist Dr. Natalia Deligne and the director of the Pacific Tsunami Warning Center, Dr. Charles McCreery spoke about the importance of having an evacuation plan and preparing for a tsunami that could occur at any time.
Regarding the volcanic activity in Manu'a, officials told local media that nature is the first warning.
"Tutuila may only have seven minutes to evacuate, while Manua'n residents must evacuate once they feel sustained earthquakes.