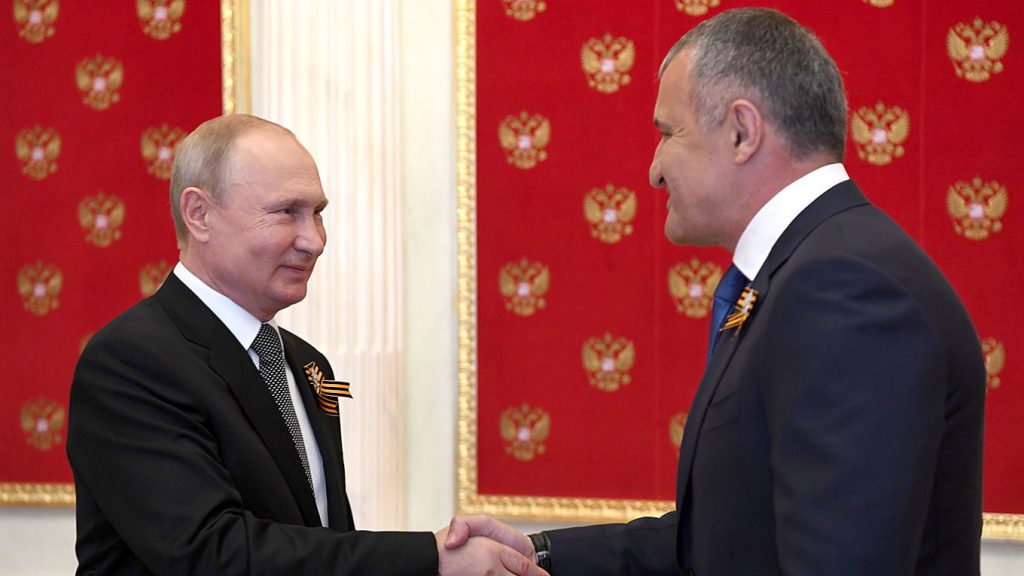 Presidential elections are held in South Ossetia
The second round of presidential elections will take place in South Ossetia today. On April 10, the first round took place, in which the incumbent was played
The second round of presidential elections will take place in South Ossetia today.
On April 10, the first round took place, in which incumbent President Anatoly Bibilov faced the leader of the opposition Nykhaz party, Alan Gagloyev. In a surprising flurry, Gagloev secured 38.55% of the vote to Bibilov's 34.95%. While the two best candidates advanced after the first round, today a simple majority decides the winner.
Expect condemnation of Tbilisi and its Western partners like the US and EU, who see elections in the Russian-occupied region as illegitimate. Russia, Syria, Nicaragua, Venezuela and Nauru are likely to be the only countries supporting the findings. Russia's ambitions to annex South Ossetia are looming on the horizon announced early last month. Regardless of the election results, both Bibliov and Gagloyev are aligned with Moscow, with Russia's support for their campaigns being fundamental. Leaders are likely to continue to be motivated by the Kremlin's promises of socio-economic investment and development initiatives that lend political credibility. Should he win another mandate, Bibilov's stubborn governance so far points to a potential long-term crackdown on anti-Russian activists, in addition to an inevitable increase in Moscow's political influence.
Wake up smarter with an assessment of the stories set to make headlines over the next 24 hours. Download The Daily Letter