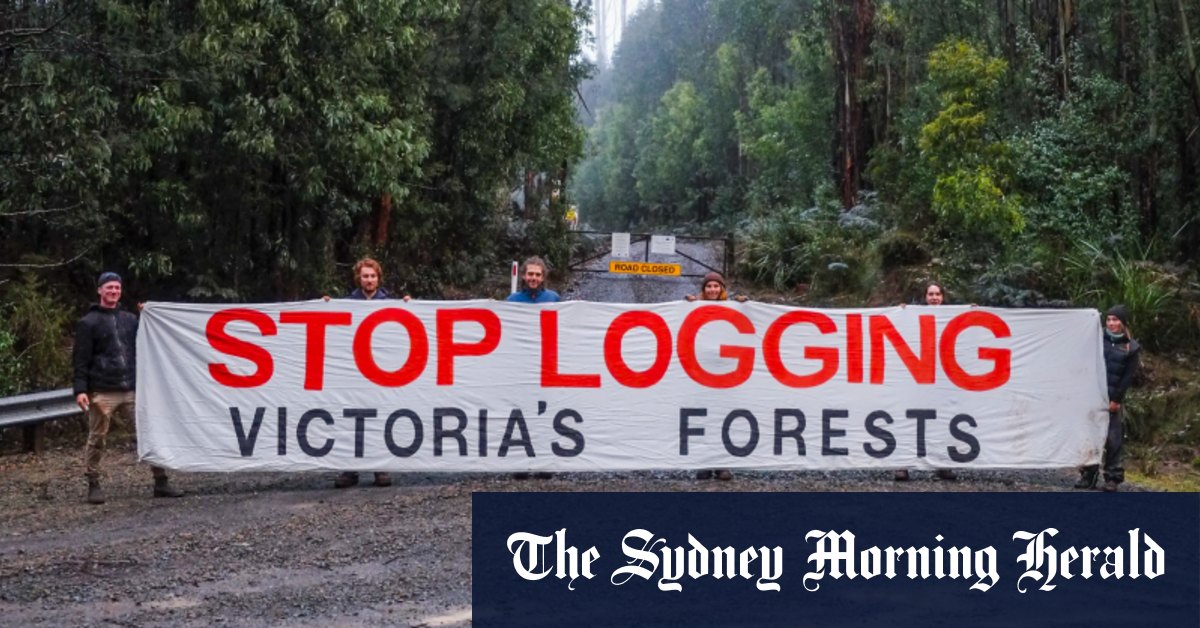 Teals are calling for the federal government to carve out scrap for logging native forests
The courts have ruled in several high-profile cases that Vicforests failed to protect native wildlife, including tall gliders, which are listed as a threatened species under the Environmental Protection Act.
Kooyong MP Monique Ryan, another of the blue-green independents who edged out Liberal members on a platform for stronger climate action, said protecting native forests is a critical issue for her constituents and called on the federal government to address the "inadequate and inconsistent" cancel regional forest agreements .
"There is no reason why the timber industry should be exempt from national environmental legislation. The Victorian Government and VicForests have a proven track record of failing to properly value High Conservation Value forests," Ryan said, urging Plibersek "to urgently address this really important issue."
On December 8, Plibersek will publish the federal government's response to a 2021 review of legislation by former competition watchdog Graeme Samuel. Labor made ambitious campaign pledges to increase environmental protection, and since taking office, Plibersek has made the bold claim that she would end the steady stream of Australian extinctions that have been claiming native species since colonisation.
But ending the federal spin-off will be controversial. The local timber industry is supported by the Labor governments in Victoria and Queensland and by the powerful CFMMEU.
Loading
Plibersek said the forest agreements would be included in their response to the Samuel Review.
The federal government has signed international agreements to promote sustainable timber production, and the state and federal governments recently agreed on a national target to protect 30 percent of Australia's land and sea areas by 2030, she said.
The Samuel Review found that communities believe their views on environmental protection are being ignored.
"It is easy to see how Australia's environmental decision-making system leads the public to believe that the environment is losing out to other considerations because advocates unduly influence decision-makers."
Loading
The Wilderness Society has launched a campaign to fix what it called an "unbalanced and inconsistent approach to community participation" in environmental decision-making. It pointed to a 2020 assessment of the EPBC Act by the Commonwealth Auditor-General, which found that just 2 per cent of projects were rejected, usually after actions in community courts.
"The best way to bring integrity and trust to governments' environmental decisions is to enshrine the three fundamental community rights — to know what's going on, to have a real say, and to be able to make bad or unlawful decisions." to contest decisions. Without all three rights, the system remains desperately unbalanced in favor of business versus the public interest," said Wilderness Society activist Victoria Jack.
In October, the Redbridge Group conducted a survey for the Wilderness Society of the federal electorates in Labor-held inner cities Reid and Higgins and Mackellar.
Redbridge director Kos Samaras said more than 70 percent of the 1,700 people polled agreed that politics should be separated from environmental management.
"It's clear that people think politics and business have an impact on decision-making [is] compromised, to the point that they are unlikely to trust the Coalition, and to a lesser extent Labor, on these issues because they believe they are getting money from interest groups."
Break through the noise of federal politics with news, perspective and expert analysis from Jacqueline Maley. Subscribers can sign up for our weekly Inside Politics newsletter here.